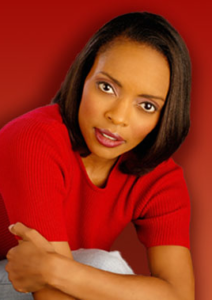 Last night, I surprised my wife with a stay at the InterContinental Buckhead.  It's a very new hotel and right on Peachtree in the heart of Buckhead.  One window faced downtown and the other the pool area.  We decided to go down to the indoor bar.  It was too hot to sit outside (it's been near 100 the past few days.)  So, we sat inside.  There was a man playing the piano.  He was truly great.  We drank some wine, ate calamari and mussels and watched all the pretty people in the hotel.  Before long, the rest of jazz combo arrived.  And to our surprise, we heard that the singer was a lady named Maria Howell.  We could not believe it.  We heard her perform at Jonathan's Jazz Cellar in Charlotte back in the late 80's.  At that time, she had become newly famous due to her acting and singing scene in the movie The Color Purple.  So here we are in 2008 an there she is.  And she was absolutely unbelievable.  We had told her we had seen her back then and really liked her singing and style.  So, during the night, Rena and I were referenced constantly by her while she sang.  Wow.  Here is a true star with true accomplishments singing great just a few feet from us.  And we didn't even know she'd be there.
So, I had our 8:30pm champagne brought down to the lobby bar and had a blast.  Perhaps we were just living what I call "being out there in the world."  When you're "out there", you never know who you'll meet, who you'll see.  While I was booking this surprise, I had an interesting chat with an Asian lady at the hotel.  I believe she was Vietnamese (from her accent.)  She had an Anglo name though on her name tag.  But, in my typical way, I asked her lots of questions (personal too.)  I found out she had worked at a hotel in Baden Baden, which is very near where I spent time (Karlsruhe.)  And we spoke German (baby German of course) for about 10 minutes.  Cool.
I encourage everyone I know to "get out into it".